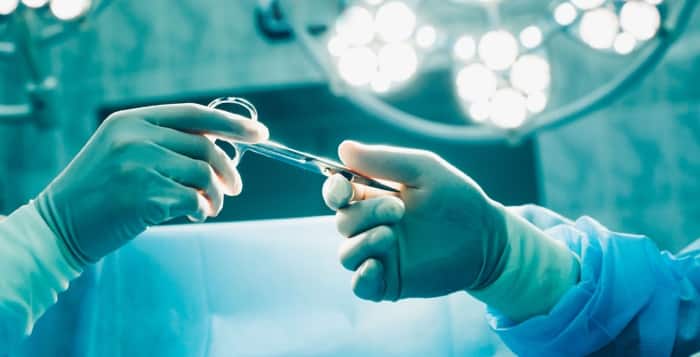 GENERAL AND LAPAROSCOPIC SURGERY
General & Laparoscopic Surgery Department of Al-Rajhi Hospital takes care of various surgical emergencies like acute appendicitis, acute cholecystitis, intestinal obstruction, trauma, abscesses, carbuncles, gangrene and necrotizing fasciitis, patients with sepsis due to surgical conditions. Our department acts as a tertiary referral unit for these emergency cases. Patients are received in our well-equipped casualty department and are promptly operated upon, if required, after stabilization. Peri-operatively, these patients are treated in intensive care unit/ wards.
Al-Rajhi Hospital has established country's 1st ever Modular Operation Theater that ensure infection control and excellence in patient care. We take utmost precautions to avoid any surgical infection and warrant faster post operative recovery in our specially designed recovery rooms.
General Routine Surgeries – Hernia, hydrocele, piles, fissure-in-ano, enlarged lymph nodes, lipomas and other skin swellings, breast and axilla lumps, neck swellings including thyroid and parotid gland swellings, etc.
Breast Surgery – Breast Conserving Surgery (BCS), Total mastectomy, Auxiliary lymph node direction.
Gastrointestinal Surgeries – Gall-stones, appendicitis, tumors of abdomen, adrenal tumors, bowel resection and various other GI pathologies. Advanced laparoscopic surgeries like splenectomy, anti-reflux surgeries, surgery for achalasia cardia.
General & Laparoscopic Surgery – Al-Rajhi Hospital has a full-fledged Surgical Unit providing all aspects of open and laparoscopic surgical care under one roof. With advanced technological backup and immense expertise, the department is fully equipped to handle any kind of minor, major and supra major surgeries.